Breastfeeding Support Services
" The only reason I am breastfeeding today is Maria! Our baby girl lost more than the recommended weight percentage after birth, as all new parents we became very concerned feedings were not going as well as we hoped. One of my good friends highly recommended Maria.  We called and she came over to our house that very night. We were desperate and obviously in distress that our brand new baby will need to be put on formula in order to put weight back on.
The first appointment with Maria was the turning point for our breastfeeding experience.  Our baby started putting weight on and doubled it by 6 weeks.  As new parents we started to relax more and enjoy our little bundle of joy.  I can really say that Maria will always be in our hearts for all her help and calm warmness she brought to us when we most needed it.  Thanks to her dedication, and perseverance we continue to exclusively breastfeed our baby today.  Our baby girl will be all the healthier because of it."  
Breastfeeding services at VitaNurture are provided by Registered International Board Certified Lactation Consultants (IBCLCs).
Lactation Consultants specialize in providing you with compassionate, holistic, family centred and personalized care.   As  Registered Lactation Consultants, we will provide information and skilled hands on assistance, to help you reach your breastfeeding goals.  Breastfeeding goals are unique to each family, and our Lactation Consultants will help you reach your own definition of successful breastfeeding.
Are you experiencing pain, weight concerns or any type of difficulty when breastfeeding and want to be seen ASAP?  
Contact us and we will visit you as soon as possible!
We are available via Video Conference or at our offices at 2700 Dufferin St, Toronto, by appointment only. Thank you.
Please seek early qualified care from a Registered Lactation Consultant (IBCLC) if you are experiencing any type of breastfeeding discomfort, including:
Prenatal appointment

Latching problems

Inducing lactation and relactation
Assessing milk supply
Increasing low-milk supply

Fussy babies

Sore Nipples and tender breasts

Help and information in order to successfully breastfeed multiples, babies with neurological challenges, cleft palates, non-latching babies.

Breastfeeding after breast surgery, PCOS, previous lactation challenges.

Candida infection of the breast

Your baby is refusing to feed

Slow weight gain or any weight concern

Any doubt about baby's milk intake when breastfeeding

Tongue-tie (Ankyloglossia) assessment and plan to optimize and resolve breastfeeding challenges

Expressing and pumping guidelines

How do I continue breastfeeding when returning to work or school?

Introducing solids
When caught early, all of these breastfeeding challenges often resolve, it is important to have a breastfeeding session assessed in order to get a personalized breastfeeding care plan.
Are Lactation Consultants too pricey? please click here for more information
**Some private insurance companies will reimburse for a consultation by a Registered International Board Certified Lactation Consultant.  Please check  with your insurance provider.
Prenatal Lactation Consultation
The 1hr. consult includes:
comprehensive history review

breast physical assessment

birth plan review, and immediate post-partum plan to assist getting your breastfeeding off to the best start.

Breastfeeding... how do I...

Optimal positioning and latch

Baby's feeding patterns

Getting to know normal infant behaviour, and learning how to respond to baby's cues
This consult is great for first time Moms or Moms with past breastfeeding difficulties.  It is especially important for moms who have had  breast surgery, biopsies, etc.
Planning to breastfeed an adopted baby? This prenatal breastfeeding consult is for you!
Prenatal Breastfeeding Class
This empowering 1 hr. class will help you prepare for your baby's first days at home and it includes:
learning breastfeeding basics.

techniques to assist getting your breastfeeding experience off to the best start (getting the best latch to help baby transfer as much milk as he/she needs).

you will learn how your birthing experience affects lactation.

myths about breastfeeding.

how to recognize your baby is hungry, is drinking and  finished breastfeeding.

Normal diaper output
Initial Lactation Consultation
This 1- 1.5 hr consultation includes:
thorough history intake

breastfeeding observation and assessment

breast physical assessment

physical assessment of mother and baby
baby´s suck, mouth structures, head and neck features

weight check (optional), if there are weight concerns  

baby´s behaviour (optional)

customized breastfeeding care plan, information about herbs and foods that improve breastmilk production and flow

a report to your health care providers (this is optional)

up to 1 week access via telephone, SMS and email when needed

referral to other health care providers if needed

HypnoBirthing breasfeeding techniques to help with relaxation and increased milk flow (optional and when applicable)
Follow-ups
This consultation is usually 60 min. long and it includes:
re-assessment of a breastfeeding session

adjustments to breastfeeding care plan if necessary

breast physical assessment

weight check (optional)

referral to other health care providers if needed

1 week of email, sms and calls when needed
What is a Tongue-tie (Ankyloglossia)?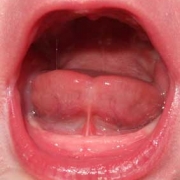 A Registered Lactation Consultant is  trained to recognize babies who may be having breastfeeding difficulties due to a tongue-tie. Tongue tie: The 'lingual frenum' (or lingual frenulum) is the cord that stretches from under the tongue to the floor of the mouth. 'Tongue tie', 'Ankyloglossia' or 'short frenum' are the terms used when the lingual frenum is short and restricts the mobility of the tongue.
 If your Registered Lactation Consultant suspects this is the source or part of your breastfeeding challenges, you will be referred to a pediatrician trained in diagnosing and treating tongue-ties and a Cranial Sacral Therapist or Chiropractic Dr. (optional, but highly beneficial).
* Some babies may have a tongue-tie and not experience breastfeeding challenges, therefore, a tongue-tie is treated based on what is going on between mom/baby and breastfeeding issues.
 More information about tongue-tie by Dr. Brian Palmer
http://www.brianpalmerdds.com/bfeed_frenulums.htm
Breastfeeding Videos:
http://nbci.ca/index.php?option=com_content&view=category&layout=blog&id=6&Itemid=13
Tongue-tie Release
With support, education, perseverance and love this beautiful mum shares her story about breastfeeding her baby with cleft of the soft palate, when you are empowered- the sky is the limit!!